(31 for 21:5)

Time really flies and this weekend, I've been really feeling nostalgic, so I looked at some old pictures from back when we first brought Jada home. I thought it would be neat to show what she looked like the first day we met her and what she looks like today! Same goes for Tiana, of course!

We first met Jada on August 31st of 2009. She was 3.5 year old and FULL OF SPUNK! She's still very vibrant today and I cannot believe how much we've gotten through in past four years to reach to this point! I am fully in love with who she has become and am looking forward to see what she does with her life. She is my firstborn, my first love as a mom.

We first met Tiana on May 28th of 2013. She was 6 months old and a total heart breaker! Look at her face! We just totally melt when we first saw her and held her in our arms. She is very mellow, very "go with the flow" type of person and continues to be today! She makes so many cute faces and she does things that just makes us laugh! She's definitely the one who really made us slow down, appreciate what we have and enjoy each single moment as a family. She is my second born, and I am amazed at how much I can love another child but she fully captured my heart!

How did I get so blessed? I would not trade them both for anything in the world and look forward to see what the future brings for all of us! <3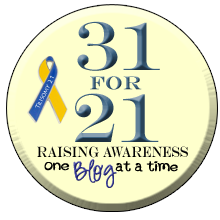 Grab This Button
" >