(31 for 21:6)

I've always loved looking at photos. I often had my pictures taken by photographers I admire. But I never actually took pictures for any other reason than capturing the moment with my simple, basic camera. My awesome husband gave me a Canon EOS Rebel T4i last Christmas after I told him I was thinking about trying my hand at photography and learn different techniques (Pinterest-inspired, of course!). I took some pictures from that day til now but I never really played around with it or took pictures for the sake of creating artistic portraits or whatnot.

This weekend, I finally had the opportunity! My friend needed some pictures of her beautiful pregnant belly and was worried that she would give birth before her photographer take any pictures. So, she asked me if I could give it a try! I had so much fun taking pictures then editing them on my computer and sending them to my friend for feedback. I really wish I did this sooner! Because I enjoyed myself so much, I actually did a photo shoot with my own family today! I see this becoming a healthy addiction of mine! :)

Below are one of my most favourite pictures of my pregnant friend and the rest are of my family from today! Enjoy!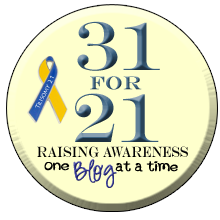 Grab This Button
" >