(31 for 21:13)

If we could get pregnant, would we still adopt?

Our answer?

A resounding YES!

I've always wanted to adopt children. All of my life, I fantasized where my children would come from, what they would look like, how we first met and so on. I even drew a picture of my fantasy family and wrote a short bio for each member of my fantasy family. I believe there were 10 kids altogether! ;) For me, during tumultuous times throughout my childhood, this was a way for me to pretend I had or am starting to build my own roots.

When I began dating James, I told him right away that I want to adopt children. If it was not something he is comfortable with, then there is just no way we could keep on dating. I knew in my heart that I would adopt my children and I also knew in my heart that the man I would marry would want the same. Thankfully, James did (I was getting quite fond of him! ;)). He agreed that we would adopt children but also wanted us to try to have some biological children as well. We agreed that we would have a big family and there's room to do both.

We were blessed with our first child within the first year of our marriage. We had not planned to get pregnant or adopt children the first year (or two) of our marriage because James did not have his permanent residency and we both did not have permanent jobs. But God had different plan for us. Jada was our "surprise baby". A friend told us about her and we just knew she was ours. So then the story of our family began.

You see. We didn't even try to get pregnant at the time and we adopted our child. So, yes, we would still adopt our children even if we were able to get pregnant.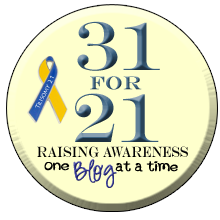 Grab This Button
" >